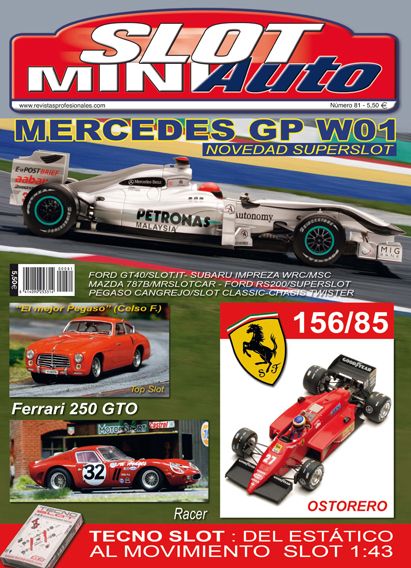 COMUNICADO DE PRENSA
SLOT MINIAUTO 81 – JULIO
Michael Schumacher vuelve a ocupar una portada de Slot MiniAuto después de unos años de ausencia. El nuevo Mercedes GP Petronas de Superslot es el protagonista. Junto a él destacamos el nuevo Ferrari 156/85 de Ostorero, el Pegaso Berlineta Enasa de Top Slot y el nuevo Ferrari 250 GTO de Racer.
En el interior reportajes de las últimas novedades: Subaru WRC de MSC, Ford GT40 de Slot.it, Mazda 787B de MRSlotcar, Ford RS200 de Superslot, Pegaso Cangrejo de Slot Classic y el chasis TWR11 de Twister. Además destacamos el reportaje de nuevo chasis de Tecno Slot para modelos a escala 1:43.
(A la venta el 30-06-2011)
Slot MiniAuto en Facebook
(Más información en www.revistasprofesionales.com)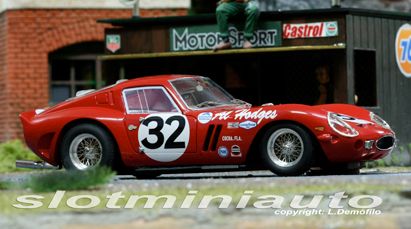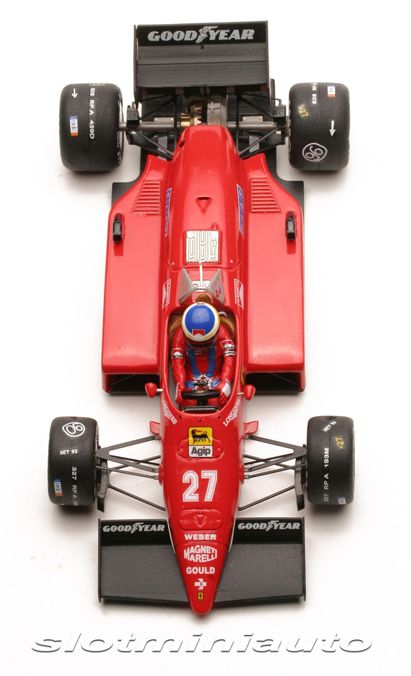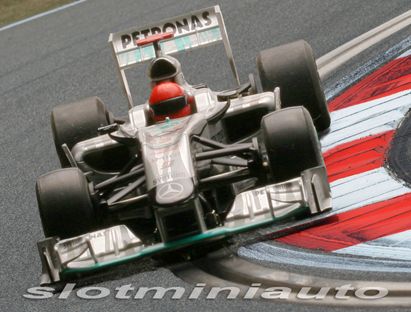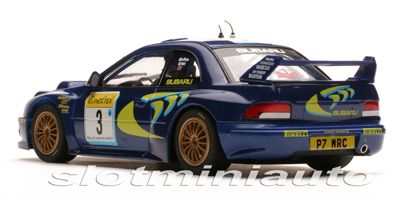 PRESS RELEASE
SLOT MINIAUTO 81 – JULY
Michael Schumacher stars in a Slot MiniAuto cover after years of absence. The new Scalextric Mercedes Petronas GP makes it possible. Next to it highlight the new Ferrari 156/85 of Ostorero, Top Slot Pegaso Enasa Berlinetta and the new Ferrari 250 GTO of Racer.
Inside reports from the most recent novelties: Subaru WRC MSC, Ford GT40 Slot.it, Mazda 787B of MRSlotcar, Scalextric Ford RS200, Slot Classic Pegaso "crab" and TWR11 Twister chassis for raid slot. Also highlight the article of the new Tecno Slot chassis for 1:43 scale models.
(On-Sale 30/06/2011)
Now Slot MiniAuto in Facebook
(More information on www.revistasprofesionales.com)